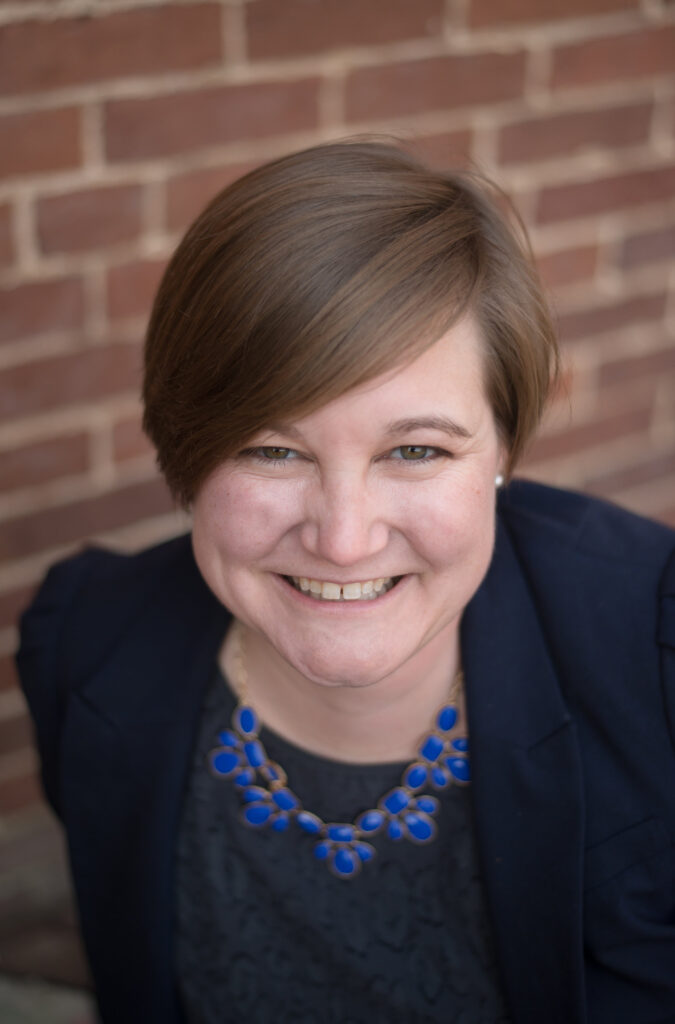 LexHistory Welcomes Amanda L. Higgins, Ph.D. as Executive Director
October 5, 2022—After a nationwide search, the Lexington History Museum—LexHistory—is pleased to announce the hiring of Amanda L. Higgins, Ph.D. as its new Executive Director.  Dr. Higgins has worked for the Kentucky Historical Society since 2015, most recently as its Community Engagement Administrator beginning in 2016 and managing the Kentucky Local History Trust Fund and the Kentucky Oral History Commission among other responsibilities.
She earned her doctorate in History from the University of Kentucky in 2013.  In addition to
her academic credentials, she has planned historical conferences, written articles for historical
publications and made appearances on KET and other relevant media outlets on Kentucky history topics.  She brings a passion for Kentucky, Kentuckians, and American history to her work and strives to pass along some of that energy to everyone she meets along the way.
Dr. Higgins has had incredible experiences as a historian, including conducting oral history interviews with civil rights leaders such as U.S. Representative John Lewis, leading the presentation "What Makes 'Kentucky' Kentucky" during the 2017 Governor's Scholars Program (as a 2002 alumna), and helping to commemorate Lexington's LGBTQ history through the state's historical marker program. "I have been extremely fortunate to help preserve and promote history in Kentucky. I am thrilled to bring this background to LexHistory and look forward to helping to interpret and share all of Lexington's histories." 
Hiring a full-time executive director is an important milestone in LexHistory's ambitious strategic plan to achieve its mission to "inspire our future by collecting and preserving Lexington's history and telling our stories" and its vision to "be the recognized and respected leader on Lexington's history."
Dr. Higgins fills the vacancy left when Foster Ockerman, Jr., stepped down as President to become a volunteer advisor to the LexHistory board in March 2022. "As a passionate public
historian, Amanda Higgins brings a tremendous energy and experience to harness LexHistory's
momentum and drive us toward future successes," LexHistory Board Chair Jim Dickinson said.  
Higgins starts her new position on October 24, 2022.